VALIE EXPORT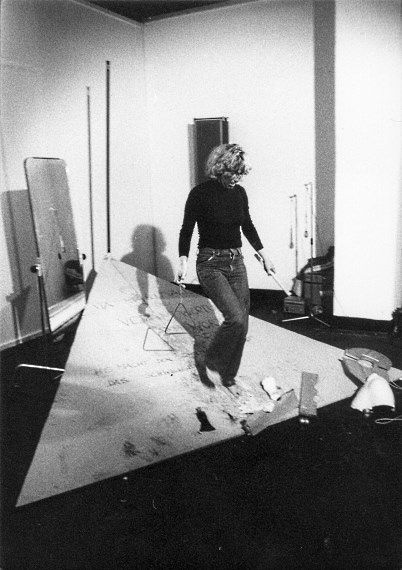 VALIE EXPORT, Prof. Dr. h.c.media and performance artist, filmmaker 1940 born in Linz/ Austria, lives and works in Vienna.
VALIE EXPORT's artistic work comprises: video environments, digital photography, installation, body performances, feature films, experimental films, documentaries, Expanded Cinema, conceptual photography, body-material interactions, Persona Performances, laser installations, objects, sculptures, texts on contemporary art history and feminism.
VALIE EXPORT is one of the most important pioneers of conceptual media art, performance and film.
1967 invention of her artist name VALIE EXPORT: an artistic concept and logo to be written in capital letters only
1985 nomination of EXPORT's feature film Die Praxis der Liebe, screenplay and direction, for the Golden Bear at the Berlin International Film Festival
Her works are in international collections including Centro Pompidou, Paris, Tate Modern, London, Reine Sophia, Madrid, MOMA, New York, MOCA, Los Angeles etc.
Participation in international exhibitions since 1968, (among others): Centre Georges Pompidou, Paris; The Museum of Modern Art, New York; Institute of Contemporary Art, London; Venice Biennale, Venezia; documenta, Kassel; MoCA, Los Angeles; Stedelijk Museum, Amsterdam; MUMOK, Vienna; Generali Foundation, Vienna; P.S.1 Contemporary Art Center, New York; Shanghai Art Museum, Shanghai; Palais des Beaux-Arts, Bruxelles; Tate Modern, London; Metropolitan Museum of Art, Seoul, Korea; Metropolitan Museum, New York; ars electronica, Linz/Austria.